Welcome back –  to the backroads. Good to see you again. In our last installment of Backroad History we took a ride down PCH otherwise known as California 1. I hope you enjoyed the trip. I know you might be wondering why we stopped our trip so short, there's plenty more rode ahead. Though you might be right, that's not PCH up ahead but US 101. As you might have read in the last article, PCH, indeed, stops in Legget, CA. This may seem confusing and conflicting concerning the many different viewpoints on the internet. Many calling the entirety of US 101 PCH, but that is just not the case. The two are, in fact, separate. Though they run concurrently at certain points the closer you get to San Fran, they are still considered different highways and have their own respected names, wearing it on their sleeve like a motorcycle patch. 
Since we like to keep things somewhat coherent here at Backroad History we just simply couldn't continue the article and ride all the way up to Washington, as much as many of you wanted us to do, we're sure. That's why we'd like to continue our trip with you all, down these long connected roads,  in this short-er – mini-esc – Backroad History segment. Why is this article slightly shorter than others you ask? Well because, simply put, there are just so many more highways to explore in the world that we'd like to get to. One in particular in Alaska we've been dying to ride. That and considering where we are, it's a straight shot from here in Legget all the way up to 101's end at Tumwater, WA. So, let's not waste any time and get right to it. Let's finish our trip here on the West Coast and take a ride down from Legget, CA up to Tumwater, WA. Let's explore the Backroads of US Route 101 in this – sort-of-mini – segment of Backroad History.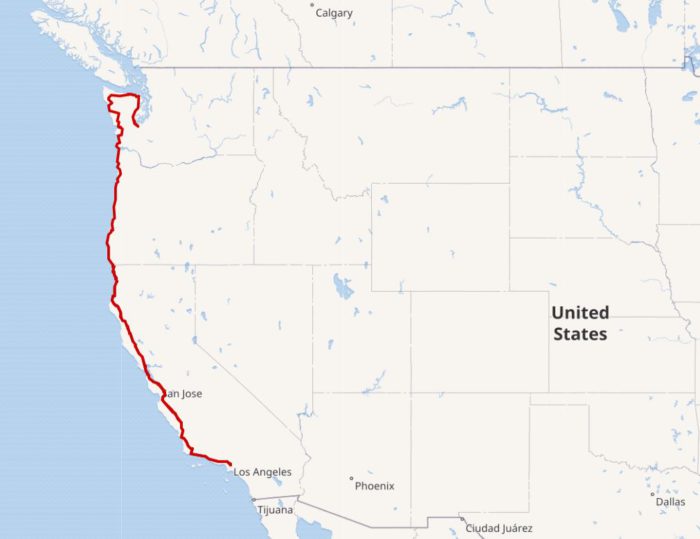 (Map of US 101, from start to end; from Los Angeles to Tumwater)
Before we continue our trip up to Northern California however, let's first, briefly, explore the history of US Route 101 where it all began, all the way down by the Mexican Border. That's right, it once ran all the way to Mexico. In fact the 101 was taken from a much grander, older, highway than itself. One of the oldest and longest in the Americas, the oldest in California,  El Camino Real. The name is Spanish for The Royal Road, otherwise known as The King's Highway. El Camino Real was one of the many highways commissioned by the King of Spain back in its colonial days, all the way back in the late 1700's to be more exact. This route, indeed, followed some of the same routes of famous Spanish explorers. Its original intention was to connect the 21 missions of California, all created by the Spanish of course. Although it ended up doing much more than just that, as it served as California's main highway from the beginning of its Statehood in 1848 all the way up until the construction of US 101 in 1926.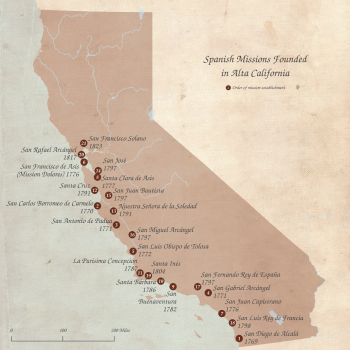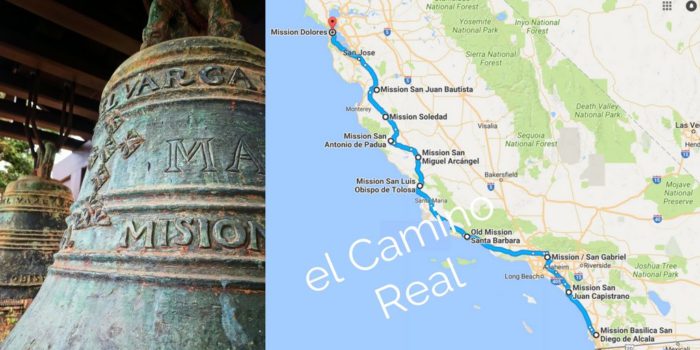 US 101 faithfully followed along the original route of El Camino Real, from San Diego, California to Sonoma. From Sonoma, however, construction continued and it was expanded all the way up through Northern California, Oregon, and into Washington State where it stopped in Tumwater (see original map). Along the way it replaced much older highways than itself, and was later even renamed in other states, such as Oregon, becoming Oregon State Highway in 1931. It was renamed in parts of California as well in 1964. If you recall we already rode parts of US 101 during our trip up PCH (Pacific Coast Highway). That's right, the stretches of the 101 that were renamed in California became PCH, otherwise known as California 1. 
I know it seems confusing, but don't worry about it as the stretch we'll be riding up is and has been known as US 101 since 1926 and since that year, following its construction, it has served as the main coastal transportation route all along the West Coast of the United States for several decades. Surprisingly, it  remained virtually unchanged all through the 30's and 40's and it wasn't until the late 1950's that it began to not only be re-routed but to be expanded as well. Around this time the federal government began a massive federal highway expansion plan, as mentioned in our first article, that led to the creation of the US Interstate System, which unfortunately led to, useful, famous routes like US Route 66 being disbanded. That same fate would befall US 101 as major sections of it began to be replaced by Interstate 5, especially in Southern California where a vast majority of it was disbanded.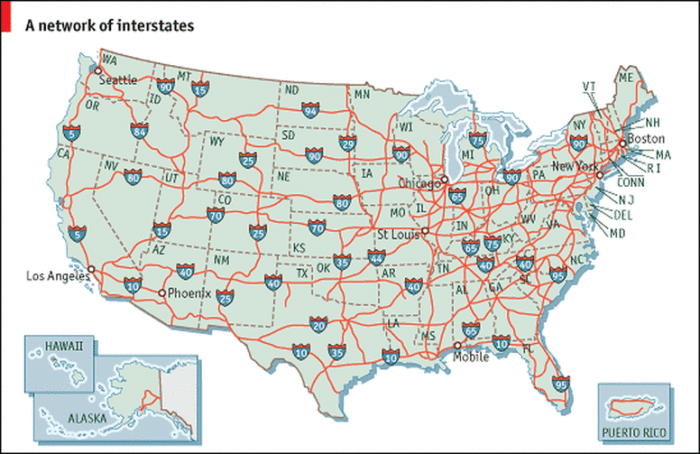 (As seen in Article 1; the expansive interstate highway system put in place by the Federal-Aid Highway Act of 1956)
Virtually everything south of Los Angeles was destroyed, re-named, or merged with another highway. Only a few unchanged sections and pieces of the original remain today, throughout Los Angeles, Orange County (a county just below Los Angeles county above San Diego County) and San Diego / San Diego County (a county above San Diego). Fortunately for us we are starting our trip from Legget, so we don't have to worry about weaving through the complicated remaining sections left in Southern California. We get to enjoy a smooth ride, a less complicated one, all the way up to Tumwater.
Now that you know a bit about its backstory, we can confidently finish our ride, knowing what is behind us and what is up ahead – on to Tumwater. There are many scenic routes along 101, and starting from San Francisco they all begin with the California Redwood sites.  Let's start by heading down  some of the many backroads of Northern California, where the infamous Red Wood trees adorn the sides of the highways, in fact, much of the 101 in Northern California has been nicknamed the Redwood Highway and for good reason. Riding along this route you'll get to see some of the tallest and oldest trees on Earth, all the way from San Francisco up to Oregon.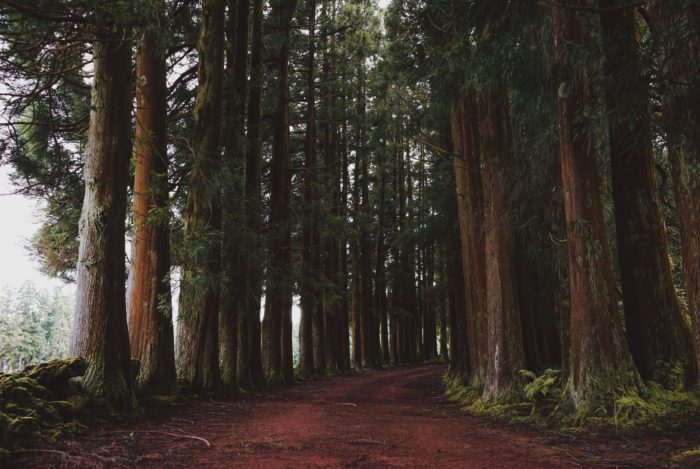 Before you make that drive, if you have time, we suggest first making a detour to Yosemite National Park just 3 hours east of San Francisco. It's basically a straight shot via CA-120 West and I-580 West. In our humble opinion, Yosemite is the best National Park in the United States. So, you won't want to miss a once in a lifetime experience. A  6 hour round trip is more than worth the drive. We'll leave this link for you here, in case you want to take a look…https://www.yosemite.com/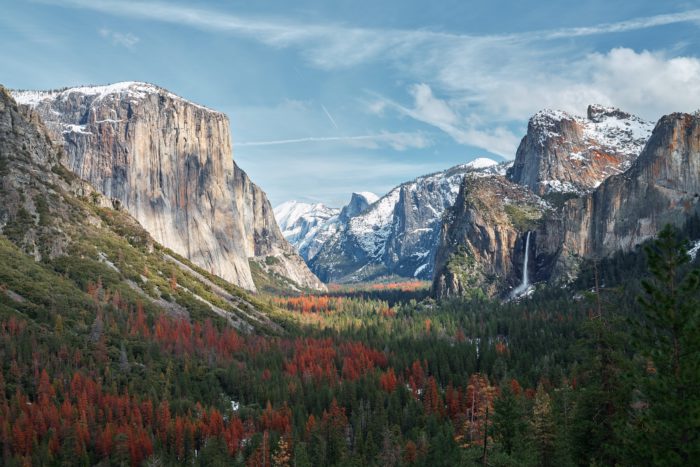 (Yosemite Valley; Yosemite National Park)
Once you've made your way up to Oregon, hopefully after having decided to take a few days to go to Yosemite before venturing up through Nor Cal, you'll enter just south of Brookings. Keep following the highway up to make your way to Washington. But, try not to be in a hurry, as Oregon has plenty to offer in scenery along the 101. You'll cross some of the most famous bridges in America, several of which are listed in the National Register of Historic Places. The entirety of US 101 in Oregon, otherwise known as Oregon Coast Highway, is registered as a State Byway. So, you can be sure to see some great things along the way.
Upon finishing your trip through Oregon you'll enter Washington on the north end of Astoria-Megler Bridge, just west of Megler. From here, you will no doubt be closer to your final destination Tumwater, just shy of being 2 hours out in fact. The 101 in Washington, although short, is a site to behold. There are many great beaches to explore, with large monolithic esc rock formations jutting out from the coast, unique to only the Washington coast. Such rock formations can't be seen anywhere else in the world. Once you leave the coast and get closer to Tumwater you'll explore many great forests as well, with unique shaped trees that make you feel as if you are traveling through a Fantasy land.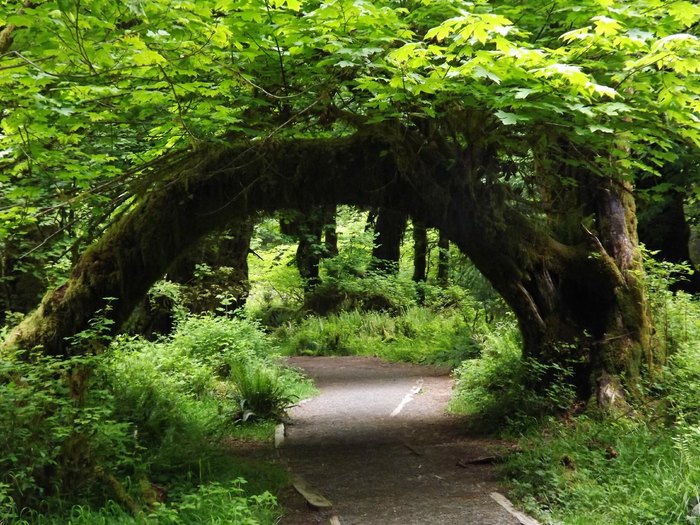 While traveling along the US 101 in Washington you'll come across the Olympic Peninsula loop, a nicknamed portion of US 101 in Washington that follows the outer edges of Olympic National Park, one of the best National Parks in America, ranked not far behind Yosemite in our opinion.
Enjoy the trip, take it slow, go off road, and explore a bit of the wilderness if you can. Just like Yosemite, you're going to want to explore the many forests of Olympic National Park.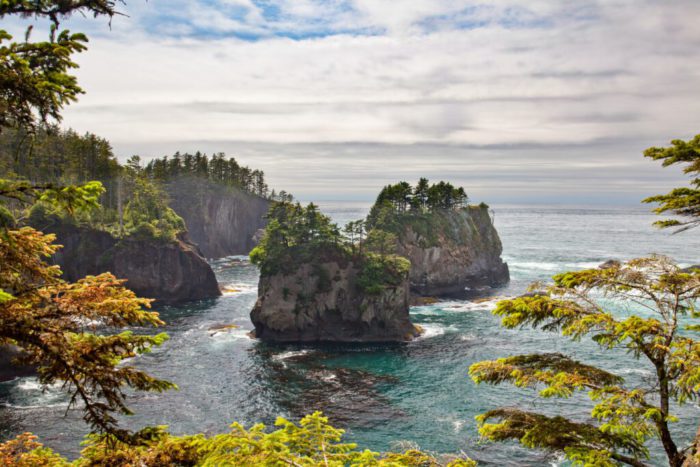 Once you make it through the Peninsula loop you'll arrived at your destination, yes you guessed it, Tumwater. But don't stop there, while there's not much to see in Tumwater there is a bit more to see in Olympia, the capital of Washington, only a 5 minute drive away. We suggest you relax here and take in the long road trip that was and enjoy many of the wonderful local shops and cafes in Olympia. If you're up to it, you could travel an extra hour up to Seattle and relax there…whatever suits your fancy. Just relax, before you start to plan your next big road-trip, or, better yet, you could let us do that for you, in the next addition of Backroad History… We hope you enjoyed the read.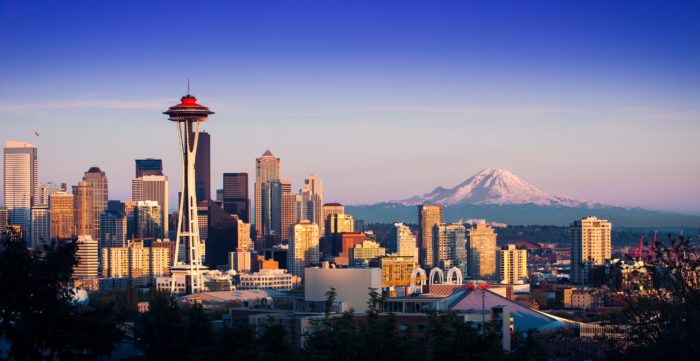 Before you go, check out this article for some extra scenic spots, not listed above, to further enhance your trip, up the Backroads of US 101…https://www.roadtripusa.com/pacific-coast/. Don't let the title of the site fool you though, it's not Pacific Coast Highway, but US 101, except for the few portions in California we discussed in Article 2, of course. It's a great information source, nonetheless, with great itineraries. So, please feel free to explore what it has to offer. And if the title really does confuse you, please feel free to re-read Article 2 and this Article of Backroad History.  No really, we'd appreciate it. All right that's all we have for you for now… we were trying to keep this article sort-of-mini-like…Well, regardless, we hope you enjoyed it.
Until next time…
Best, 
The CrossHelmet Team.