Welcome back – to the backroads. Good to see you again. In our last installment of Backroad History we took a ride down perhaps one of the most infamous motorcycle routes in the U.S., U.S. Route 66. Infamous indeed, but does being the most infamous make it the best? Not quite. While U.S. Route 66 is arguably one of the best motorcycle routes anywhere, I would argue there are many other routes in the world that rival its grandeur. But before we go exploring elsewhere, let's stay in the states for a while, being that we just finished our trip down the backroads of Route 66. As there are quite a few other routes here that may be just as good as Route 66, or perhaps even better in fact. That's for you to decide. 
Likewise, since we just took a trip from Chicago to Los Angeles, let's stay in Route 66's final destination for a bit, Los Angeles, CA. After you're done relaxing we'll start another trip from here. But while you're in LA, check out these LA travel guides:
https://www.adayinlatours.com/?gclid=CjwKCAiAjs2bBhACEiwALTBWZfG7ANdUs52qo2Ygc0z_iaRjDXk6iw3FkQ2sit5kFhggSMQGkc_u_hoCBBMQAvD_BwE
https://www.discoverlosangeles.com/
https://www.nomadicmatt.com/travel-guides/united-states-travel-guide/los-angeles/
LA is a great city with many great things to see and do, but do be wary of the traffic, especially if you are on a motorcycle. As someone who has lived in the city I'd suggest not riding your motorcycle while you're here and wait until you're ready to leave to do so. It's best to leave in the early hours of the morning, sunrise to be more exact, to beat the traffic. Now that that's out of the way and you've enjoyed basking in the LA sun for a while, let's start our next trip. This time from LA up to San Francisco. 
Let's take a ride and explore the backroads of arguably the best motorcycle route in the U.S. – Pacific Coast Highway, otherwise known as California 1. What makes this particular route the best you might be thinking? How did it get started? Well, let the CrossHelmet Team fill you in on said thoughts and many others you might have in this segment of Backroad History. So buckle up, or if your riding a motorcycle then put on your helmet and allow us to guide you, as you ride on a Journey, down the Backroad, down California 1.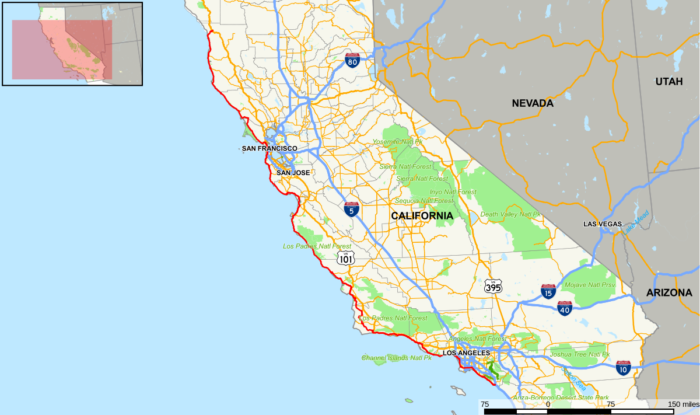 Pacific Coast Highway or California 1 runs from it's most southern point in Dana Point, which then meets Interstate 5, to Leggett in Mendocino County, California, it's most northern point, where it then meets U.S. Route 101. It sometimes runs concurrently with the U.S. Route 101 and parallels Interstate 1, especially between Ventura and Santa Barbra and across the Golden Gate Bridge, but nonetheless it still considered a part of California 1. What makes this route so famous is that not only was it once the longest route in the world and still amongst the longest in the world today, especially in the U.S., but it also has some of the most spectacular views out of any highway anywhere. More spectacular than Route 66 perhaps. It is widely known for its scenic beauty, as it stretches across the marvelous California Coastline.
The highway began its infancy all the way back in 1919, when Dr. John L.D. Roberts, founder of the town of Seaside, California, (a small city 115 miles south of San Francisco), saw a need for a road along the Big Sur Coast after traveling up and down its rigid rocky paths, on horseback, to treat patients. 
He subsequently began to take pictures of the area and shortly after gathered a team and began construction on the soon to be mega coastal highway. Later Dr. Roberts received massive assistance in building the highway,when in 1921 voters approved federal funding for his project.
The federal government commissioned San Quentin Prison to build the road, which set up three camps down the coastline to aid with the construction. Many locals too worked on the road. One of those locals being John Steinbeck. Yes, the same John Steinback that wrote 'The Grapes of Wrath,' and unlike the road he coined as the 'Mother Road,' Pacific Coast Highway did not serve as a mass exodus route during the Great Depression, for obvious reasons. Not just because it was located in California, the grand destination of the many 'Okies,' but because unlike Route 66 it was not all built as one big project. Pacific Coast Highway started as a series of other roads that were later connected throughout decades of time. Many of the roads each having their own individual unique names and numbers. 
For example, one of the first segments of Pacific Coast Highway was actually built around 1911. That being Rincon Sea Level Road in 1911 from Ventura to Santa Barabra in Southern California. Many segments like this would later be added to Pacific Coast Highway. As it wasn't until the completion of the Big Sur portion of the highway that there even was a Pacific Coast Highway. It was Big Sur that officially started it all. 
The construction and planning of the Big Sur portion took nearly 20 years, as it was the hardest portion out of any built, due to the excessive high cliffs and rocky coastline. What ultimately helped and led to its completion in the end, was ironically President Roosevelts 'New Deal,' during the Great Depression, which was a series of programs, financial reforms, and public projects like that of the construction of California 1.
This rough, first, section of California 1 finally opened in 1937 and if you were to travel down its routes all the way back in its inception period you would find a series of interconnected roads that appeared unmarked and unnamed, as the official designations of the many roads, at first, were not marked or used on maps and were only used by California State officials, especially state highway planners.  Names and numbers set aside, the route would still have been amazing to travel down at this time, though you may get lost at times. You would very likely see the same gorgeous scenery that can still be seen today. As much of the route remains very rural and the landscapes untouched.
If you were to travel later in the 40s you may see many military installations pop up near the highway, as America entered WWII. Specifically, the U.S. Army's Fort Ord which began to ramp up its troop numbers and training exercises during this time. The Fort was later handed over to the city of Marina, where it is now home to California State University Monterey Bay. Like Route 66 if you were to travel in the 50's and 60's you would begin to see a changing and more prosperous America in many of the coastal cities, close by or along the route. Unlike 66 you would not see a decline in the years to come, as Pacific Coast Highway has remained a highly useful and beautiful route that is often used by many Americans, especially Californians, to this day.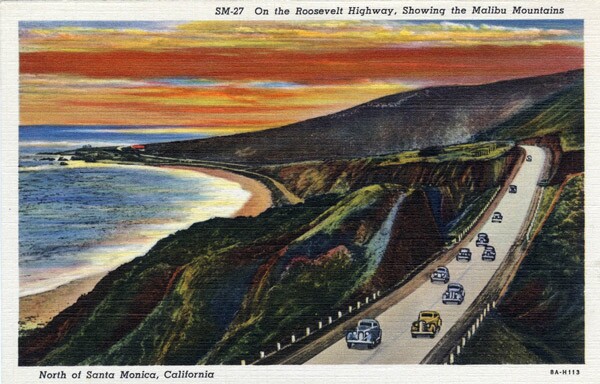 The ultimate goal of the highway, as Dr. John L.D. Roberts intended, was to connect many of the California Coastal towns isolated along the coast, which it most certainly accomplished. But it did much more than that, in fact, as it also provided travelers access to beaches, parks, and other attractions. It became more than just a necessity. It became a travel destination, attracting people from all over America and eventually the entire world. As with many roads, construction and maintenance with California 1 was ongoing following its completion. Perhaps more so than others, as at times parts of the route became inaccessible due to landslides or other natural phenomena. This however did not deter travelers, nor should it deter you, as this was not a common occurrence, but has happened several times throughout its history.  These minor irritations were always fixed by the California Highway service, thus keeping drivers on the road and continuing to attract them from all over. 
What we know today as California 1 was officially designated in 1964, where all the routes were combined under that one iconic name.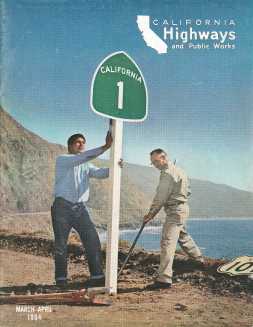 From that point onward it gained immense popularity, and the route has become a popular bypass away from Interstate 5 for travelers to view the spectacular scenery. Down its routes you'll find some of the world's largest trees and some of the best beaches in the world. What better way to take it all in than on your motorcycle.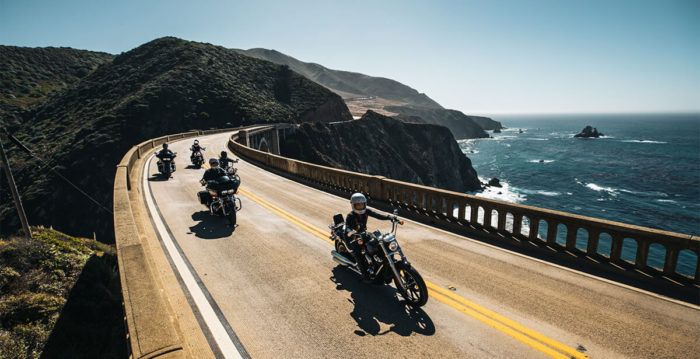 The weather is almost perfect all year around, so no need to worry about the elements. Yet regardless, I suggest riding in the Spring and early Summer time, as that will be the most pleasant time of year to ride and a perfect time to take a dip in the ocean. 
If you decide to take up a journey down its paths, there's no need to worry and over prepare, as it should be some of the easiest riding you'll ever experience. But do watch out for landslides, although very rare it can happen, and be sure to check out the weather report for rain beforehand. It can tend to rain more the closer you get to San Francisco. I suggest planning a trip down this route when it's nice and sunny, which is usually the case year-round. If you'd like more detail on how to plan a trip down Pacific Coast Highway check out the links below:
https://www.roadtripusa.com/pacific-coast/california/central-california/san-simeon-hearst-castle/
https://highway1roadtrip.com/things-to-do/highway-1-scenic-drives-where-to-stop/?gclid=CjwKCAiAjs2bBhACEiwALTBWZTp3DD4tz9d5KxuHROeHA628anqpX3L8n5D4Q32HSt9LLzQN3GzrSRoC5_QQAvD_BwE
https://www.motourismo.com/en/listings/3035-5-day-highway-1-coastal-adventure-in-california?gclid=CjwKCAiAjs2bBhACEiwALTBWZYw5E6FWLe7-qlHkPz66Mqg7voIcBfcGKaw9GFlWlFtJ1uOjEHFuhRoCSPQQAvD_BwE
Thank you for the read, as always! I hope you enjoyed it and found some helpful information along the way. Be sure to come back for more Backroad History, in the near future. If you did enjoy this article let us know, so that we can make many more like it in the future. There's so much more to come on Backroad History!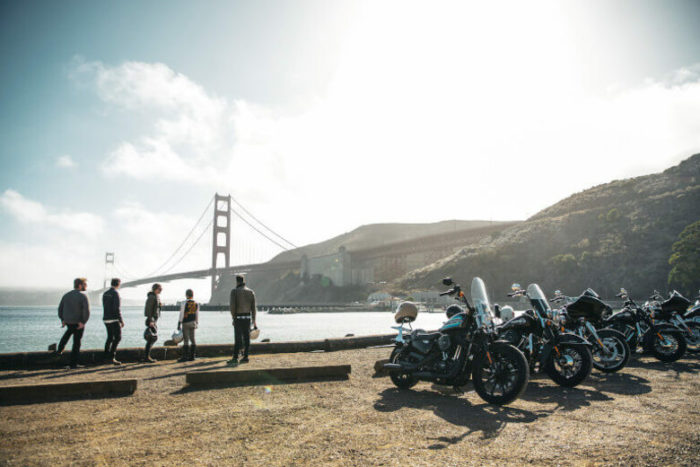 Thanks again!
Sincerely,
The CrossHelmet Team.